Introduction
Florida is one of the top-ranked tourist destinations in the world. It is home to sun-kissed beaches, excellent restaurants, and scenic natural attractions that are sure to captivate the attention of any traveler. In particular, Madeira Beach is a top beach spot that is located on the Gulf of Mexico. Madeira Beach is located to the west of St. Petersburg and is most famous for St. John's Pass and Boardwalk.
According to folklore, Madeira Beach was identified by a Pirate named John LeVique. It is reported that he was the one that first established some form of a settlement in the region. Madeira Beach has been constantly ranked as one of the top beaches in the United States by platforms like Expedia and Trip Advisor. The 2.5-mile-long sun-kissed beach with its white sand and crystal blue waters attract thousands of visitors every single year.
If you are planning to visit St. Petersburg, you need to head over to Madeira Beach. The location boasts more than 100 great restaurants, several boutique showrooms, and other fun-filled outdoorsy activities. In this resource, we hope to cover some of the top things and activities you can do on your next visit to Madeira Beach. So, stay with us, while we help you plan your next exciting vacation.
Heading to Madeira Beach: Here is what you should check out
Madeira Beach offers a bit of something for everyone. In this section, we are going to cover four interesting and exciting things that you can do in Madeira Beach.
1. Head to the Beach
If you are visiting one of the top-ranked beaches in the US, you need to spend as much time soaking in the sun and swimming in the blue waters. There are plenty of great shacks that you can simply lounge around in all day. Grab a beer or two, enjoy fresh seafood, and if you are feeling adventurous, you can also engage in water sports and recreational activities. One thing is for sure, you are not going to get bored no matter what happens on Madeira's idyllic beaches.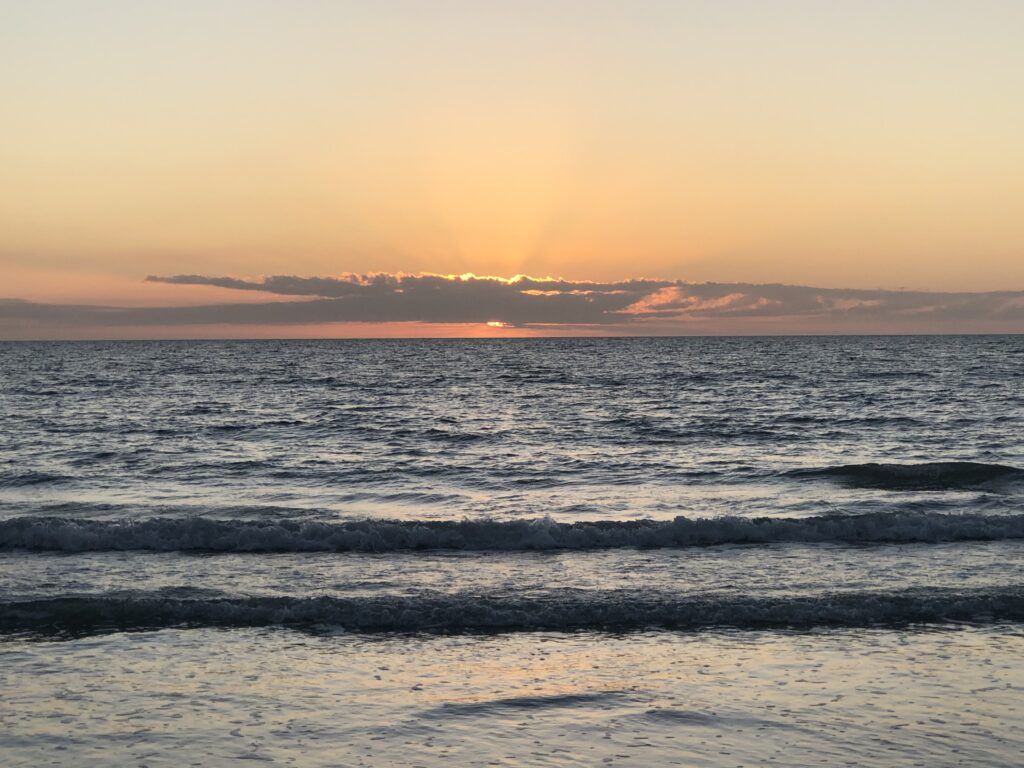 2. Go Fishing with the Locals
If you are someone that loves fishing, you are in for a treat on Madeira Beach. Fishing is very popular among the locals. This is what creates the brilliant culture of seafood in this part. There are some great options when it comes to fishing. You can head down to the pier, or you can go up to the shore. If you want to take this experience to the next level, experts recommend renting a fishing boat and heading out to the open waters. This is an experience unlike any!
3. Feed the Foodie in you at Restaurants
If you are visiting Madeira Beach, you have to take a day-long trip to St. John's Pass and Boardwalk. If you are willing to make the trip (which you should), you will be greeted by some excellent restaurants offering sumptuous foods. Make sure to check out Salt Rock Grill, Raw Bar, Mad Beach Fish House, Sweet Sage Café, as well as our personal favorite, Conch Republic Grill. If you are into seafood, you might never want to leave Madeira Beach.
4. Soak in the Culture of the region at St. John's Pass
As we mentioned, St. John's Pass and Boardwalk is any traveler's dream. There is always something going on here. Whether it is a Sea Food Festival or a Live Music Performance, you can catch it all during tourist seasons. If you are an art lover, be sure to check out the Art Walk which is located very close by in Gulfport. A gentle reminder that the same is held two days a week. So, manage your travel dates accordingly. If you are looking for a beach vacation condo to enjoy the area, look no further than Johns Pass Condos in Madeira Beach.
Best Restaurants to Visit in Madeira Beach
There is no denying the fact that Madeira Beach is a top food destination. You are greeted with some of the best restaurants that serve up an eclectic mix of everything from great Italian food to seafood specials, and even some meaty steaks!
Slyce Madeira Beach
As the name suggests, Slyce has slowly made a name for itself as one of Madeira Beach's top Italian restaurants. You can get hearty artisanal pizzas, along with fresh salads, and some delectable appetizers. There is also an extensive variety of craft beer offerings. If you are more interested in pairing your pizza with some fine wine, you will not be disappointed at all.


Seabreeze Island Grill and Raw Bar
If you love eating your fresh seafood sitting in an open patio area and overlooking the vast ocean, then this is the place for you. Their no-fuss take on fresh seafood is what comfort food is all about. You sit on the waterfront, so the views are to die for. Add to the fact that there are plenty of parking options. This is a great place to have a family lunch.


The Boardwalk Grill
Probably one of St. John's Pass's greatest establishments, Boardwalk Grill is a hallowed institution. It was started in 2007, as a small ice cream shop. Ever since then, it has kept on adding a few food items and grown into this legendary restaurant. You should definitely try their world-famous New England Lobster Rolls or the heavenly Fish Tacos!


Mad Beach Fish House
A relatively new entrant on Madeira Beach's food scene, Mad Beach Fish House is a classic take on old Florida food styles. They themselves claim that they are reinventing old Florida cooling and taking it to the next level by adding tropical flavors. You get stunning views, and fresh seafood items, along with plenty of options in the form of gluten-free and vegan options.


Mangos Restaurant and Tiki Bar
If you are in the mood for something a bit more elegant or fancy, but still want to enjoy the best of Florida and Caribbean flavors, head to Mangos Restaurant and Tiki Bar. As soon as evening hits, you see the beautiful Tiki torches get lit, which takes the environment at the restaurant to the next level. Catch life-altering sunsets, sipping some of their famous cocktails.

A special shout out to some other great eating establishments like The Reef, Crabby's, Sweet Sage Café, Sweet Brunette, Conch Republic Grill, and Caddy's. You can visit any of them and not feel disappointed at all.
Fun Family Activities you can do in Madeira Beach
As we already mentioned, Madeira Beach has something for everyone. Even if you are visiting with your family, you can keep everyone from young kids to the missus happy!
Remember Our Children (ROC) Park
If you want your children to have the time of their lives, then you need to take them to ROC Park. In 2015, the park was launched on a scenic pier. There are wide massive fields that are located on the waterfront. You can enjoy a game of soccer, play frisbee or simply have a great photo session. The ROC holds annual festivals as well as Softball tournaments.


Swim with the Dolphins on Tours
If you love bottlenose dolphins, then you would love to go for sea tours that lead to dolphin land. This is a great fun activity, especially if you have young kids. There are plenty of credible tour operators out there that can help you with charter boat services that will take you out to Tampa Bay. This is something that is sure to create lifelong memories for your children.


Play a Round of Golf
If you love teeing off, you won't be disappointed with what Madeira Beach has to offer. We are talking about some great gold resorts like Seminole Lake Country Club and even Largo Golf Club. The courses are challenging and the fairways are breathtaking. You can always opt for a visit to the spa, as well as enjoy some of the finest club sandwiches in America.


Water Sports and Adventure
Scuba diving and parasailing anyone? If you are an adventure nut and always look out for fun water sports activities, Madeira beach and its extensive range of offerings have you covered. Explore exotic wish and marine life while you go for scuba diving adventures with trusted deep-sea divers, or hook yourself up to a parasail and explore the bay from the top!


St. John's Pass and Boardwalk Tour
St. John's Pass and Boardwalk is not a region or a location. Rather, it is an event. You have some of the best restaurants, live music performances, stunning showrooms for shopaholics, and more. You need to spend at least a day, if not more to soak in what St. John's Pass and Boardwalk have to offer. This is something that is sure to leave you in high spirits.

The Bottom Line
There is a reason why Madeira Beach occupies a special place in the hearts of beach lovers not only in the US but all over the world. It is one of those must-visit beach destinations that you have to visit, experience, and explore in your lifetime.
The beach itself is clean, pristine, and almost virgin. Add to that the strong local cultures and you have a travel destination that beautifully blends modernity with tradition. If you would like us to assist you in planning your next vacation in Madeira Beach, please let us know in the comments below.
You Might Also Like