Introduction
There is no denying the fact that Orlando is the Vacation Capital of not only Americans but millions of international travelers. It boasts some of the world's best theme parks led by Disney but also has exquisite other offerings as well. Apart from theme parks like Walt Disney Park, you have amazing water parks with tons of rides.
While Disney did put Orlando on the map, the city has since then branched out to help address the interests of other travelers. Whether you are looking for great outdoor activities, natural parks, lazy lakes, or sports and games-related activities, Orlando is not going to disappoint you. That is for sure. You can even swim with the gators in Orlando!
In this informative article on what to do in Orlando besides Disney, we will round a list of the top ten attractions. Since Orlando is something that we usually associate with fun and family, we have tried to include destinations and activities that would be perfect for entire families that are planning to visit.
List of 10 Best Places to Visit in Orlando Besides Disney
Kayaking at Rock Springs, Kelly Park
If you want to step out of all the rush and move away from the crowds that dominate Orlando's main centers, then all you need to do is head to Kelly Park for some Kayaking. Here you will be greeted by the natural beauty of Rock Springs. Crystal clear waters in transparent kayaking is an experience you need to witness first-hand. Trust us when we say that this is unlike anything you have ever experienced in your life. Check out the clear bottom kayaks on Rock Springs for a great time.
Explore Alligators and Crocs at Gatorland, Orange Blossom
Gatorland is one of Orlando's oldest attractions. The 100-acre property is a great place to explore crocodiles and alligators in their natural habitats. In addition to seeing these majestic creatures, you also have a great petting zoo for your young ones. There is also a zip line that takes you on a breath-taking view of the entire property. Not to mention there is also a great observation tower and plenty of birds that you can check out. An off-road adventure trail rounds up the fun. Don't forget to bring your camera or smartphone and take a bunch of pictures.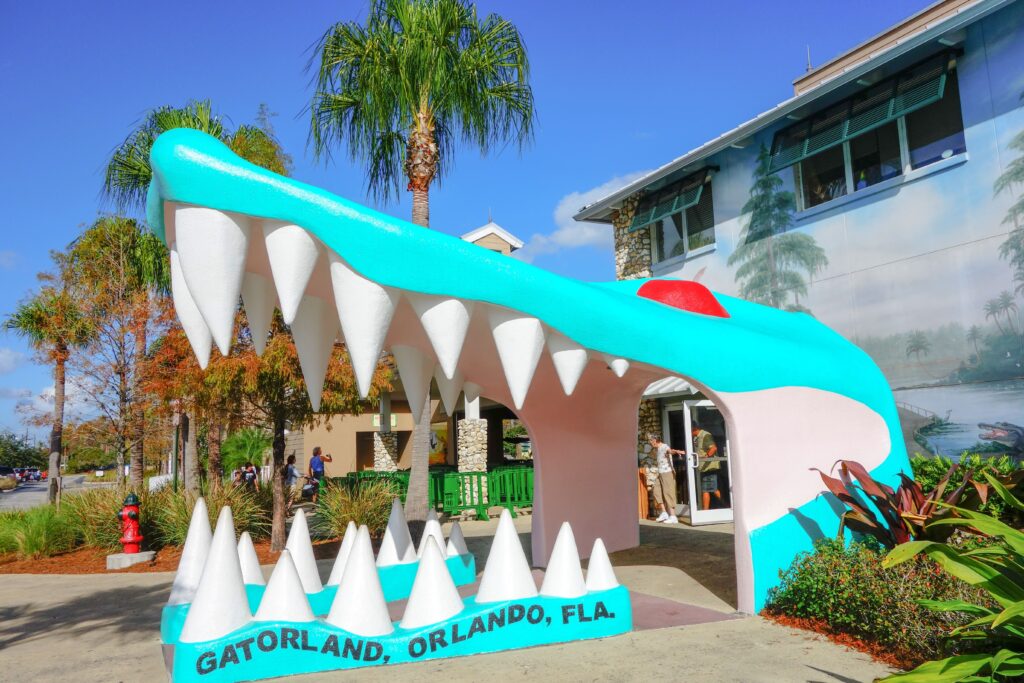 Take a Trip to the Central Florida Zoo and Botanical Gardens, Sanford
Situated on over 25 acres of natural land, the Central Florida Zoo is a must-visit destination that your kids are going to love. You not only have more than 500 animals in the zoo but also a children's area where they can get up close and personal with animals and feed them. Obviously, this is done under the watchful eyes of trained supervisors. The Central Florida Zoo and Botanical Garden are located in Sanford, a nearly 40-to-50-minute drive from major centers in Orlando. If you are an animal lover we suggest making the journey.
Fuel your Adrenaline with Revolution Adventures, Clermont
The best part about Revolution Adventures is that it is very closely related to the major theme parks and destinations. But in itself, Revolution Adventures is a place to behold. You have 230 acres of fun, adventure, and thrill. Explore the dunes and hilly terrains on a quad, go for clay shooting ranges, check out archery lessons or even go bass fishing on the property's private lakes. Make sure that you are making prior reservations for the best experience.
Explore Florida's Swamps with Airboat Rides, Kissimmee
I am sure you have seen Airboat rides in countless Hollywood movies and sitcoms. When you visit Florida this time around, make sure you get on an airboat and explore the thrill and adventure that comes with riding in an airboat. This will take you through the everglades of Florida, where you will be able to catch Alligators, Crocodiles, Birds, and other critters in their natural habitat. You can explore some amazing scenery as you are flying on the water!
Go Biking with West Orange's Trail Bikes, State Road
If you want to explore the natural beauty of Orlando in all its glory, that too at a leisurely place, biking is the way to go. Not just any biking trail, but the West Orange Trail that stretches for 22 miles. If you want to get the entire family in on the fun, you can rent bikes for adults as well as children. You do not have to go anywhere for this. Simply call them up and let them deliver the bikes to your hotel. If you are a nature lover, this is a must for you.
Go Karting at the Andretti Circuit
If you are tired of spending too much time outdoors, then maybe it's time to check out one of Orlando's best indoor attractions. Inspired by racing legend, Mario Andretti, you can check out the amazing Karting circuit. You have multiple levels of karting. Apart from that, you also have bowling alleys, hundreds of arcade games, laser tags, an award-winning restaurant, and even a bar. This is one of those places where you need to spend an evening.
Experience Sharks, Stingrays, and Dolphins at Sea Life, International Drive
Orlando has one of the best centers for aquatic animals. Orlando's Sea Life is as good as it gets. If you have children, you might want to book a whole day's trip to Sea Life. Here, they will get a chance to come face-to-face with sharks, stingrays, and dolphins. There are multiple interesting events that are held by handlers and trainers of these splendid marine creatures. You also have feeding sessions where you can feed fish to the dolphins as well as Live Shows!
Explore the Stars and Space at Kennedy Space Centre, Space Commerce Way
A trip to Orlando is incomplete without paying a visit to the one and only Kennedy Space Centre. This can be a highly educational tour for the family. You can catch the Atlantic Space Ship, as well as check out the Saturn V, the rocket which took man to the moon. There are many artifacts, replicas, paintings, and visiting galleries. Heroes and Legends, a fun and immersive experience about NASA's astronauts are sure to inspire young children. Be sure to pick up some astronaut ice cream at the gift shop on your way out.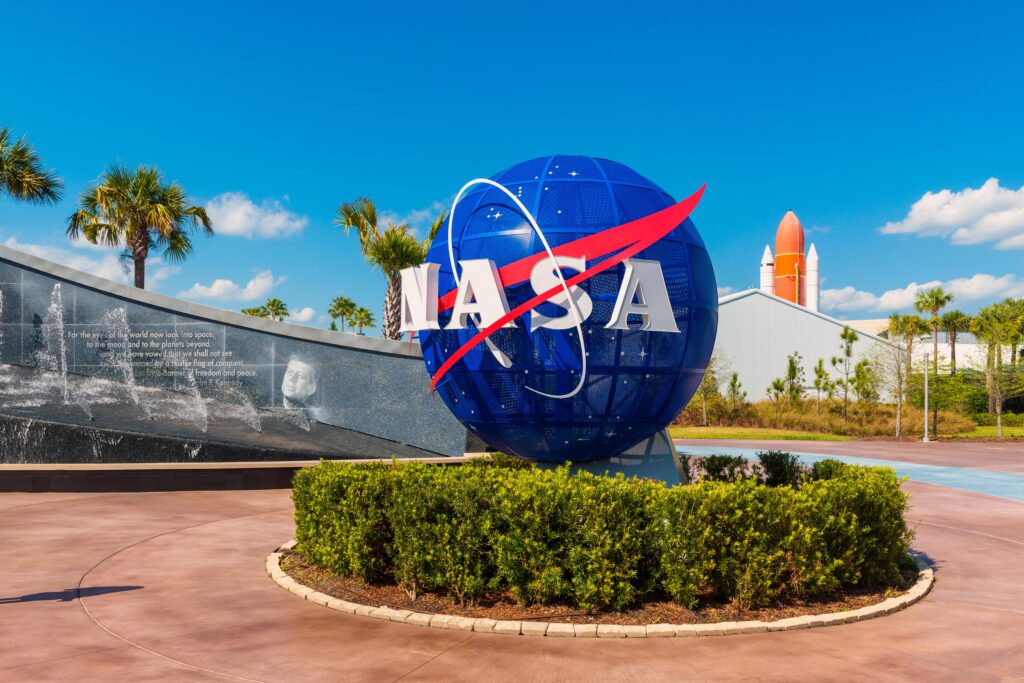 Believe It Or Not at the Ripley's Gallery, International Drive
While Orlando's International Drive is packed with great places for fun and entertainment, few come close to Ripley's Believe It Or Not! The 10,000 square foot gallery is a treasure trove of some of the world's wackiest and weirdest facts. With a major renovation that was recently held in 2021, it is one of those things that you have to see to believe it. There is an excellent guided tour that takes you through the various facts and events. This is a great family activity.
Special Mention
Go Miniature Golfing at Fantasia Gardens and Winter Summerland
If you are visiting Walt Disney World, you got to try miniature golf, right? In Orlando, you have two major options to choose from. You can either visit the famous Fantasia Gardens and Fairways, or the Winter Summerland.
Fantasia has two golf courses. The fun and exciting one (at least according to us) is called the Fantasia Gardens. There is also another one, a bit more serious and mature course called the Fantasia Fairways.
Winter Summerland as the name suggests is a fairy tale take on Florida in two major weather conditions – Summer and Winter. Since it never ever snows in Florida, creators and engineers have used their imagination to create a gold course where it practically snows. This is truly magical and something for locals and tourists alike!
Important FAQs About Visiting Orlando, Florida
In this section, we are going to answer some common questions that you might have when traveling to Disney World, Orlando.
Is Orlando Expensive?
Yes, Orlando is fairly expensive. Since it is one of the major tourist destinations in the world, it is slightly on the expensive side. If you plan carefully and during off-seasons, you can save some money. Researching can also shed light on some pocket-friendly budget attractions.
Are there COVID-19 restrictions in place?
Yes, there are some restrictions that you will have to follow. Make sure that you are following the safety guidelines as having been laid down by the different establishments you visit. Please carry your vaccination certificates with you at all times. There might be mask mandates.
Which is the best place in Orlando to visit at night?
While theme parks and ecotourism are best enjoyed during the day, there are plenty of options when it comes to eating and partying in Orlando around Walt Disney World. All you need to do is visit International Drive at night to experience Orlando's nightlife.
Is Orlando a great shopping destination?
Yes, there are plenty of great shopping options when you are heading to Orlando. You can visit the Florida Mall, and Millennia Mall, or check out Orlando's Vineland Premium Stores. There are also shopping options when you visit the Disney theme parks. All of them!
The Bottom Line
While Walt Disney has put Orlando on the map as a great tourist and family vacation destination, the city has since then branched out into other attractions as well. In this article, we have listed down not ten, but 11 great destinations and attractions you need to experience the next time you are planning a vacation in Orlando.
The city has something for everyone; right from young couples to families with young children. If you have any more questions about Walt Disney or any of the attractions we have mentioned in the article, please do not hesitate to reach out to us in the comments section below. We would love to help you plan your next vacation!
You Might Also Like